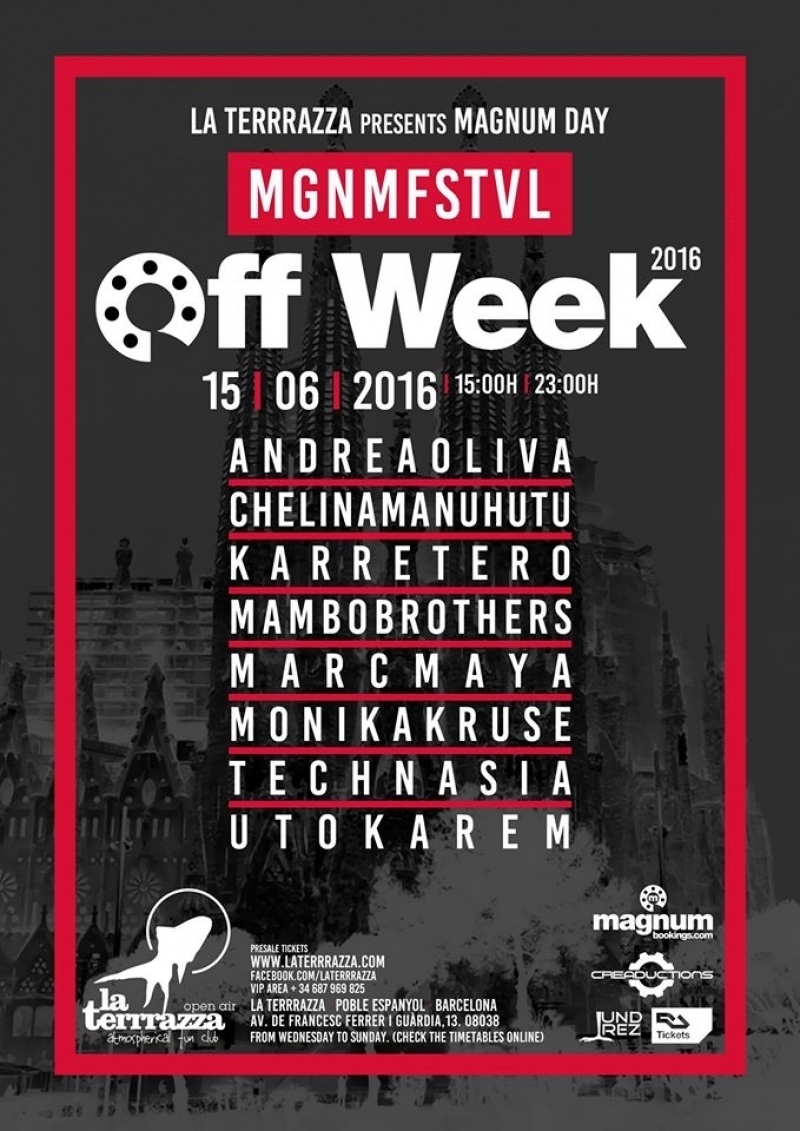 Mambo Brothers at Off Week, Sonar 2016
Off Week 2016 will see some of the biggest and best parties yet taking place across Barcelona alongside the annual Sonar festival.

On Wednesday 15th June Mambo Brothers will play at the beautiful open air club La Terraza for the Magnum Bookings Day and Night showcase as part of a superb line up that is set to make it one of the stand out parties of the week.

Full line up details...
Day @ La Terrrazza
Andrea Oliva, Chelina Manuhutu, Mambo Brothers, Marc Maya, Monika Kruse, Technasia and Uto Karem

Night @ Boulevard Culture Club
Room 1: Intec with Cristian Varela b2b Jon Rundell, Carlo Lio, Marco Bailey, Harvey Mckay, Rafa Barrios and Ramiro Lopez.

Room 2: Le Klub with Special Guest, Andrea Oliva, Luna City Express, Marc Maya, Karretero Room 3: Clarisse with Mendo, Yvan Genkins, Me&Her, Gonçalo, Lando, Miguel Matoz, Phil Garner and Eppu
For more head to www.mambobrothersibiza.com