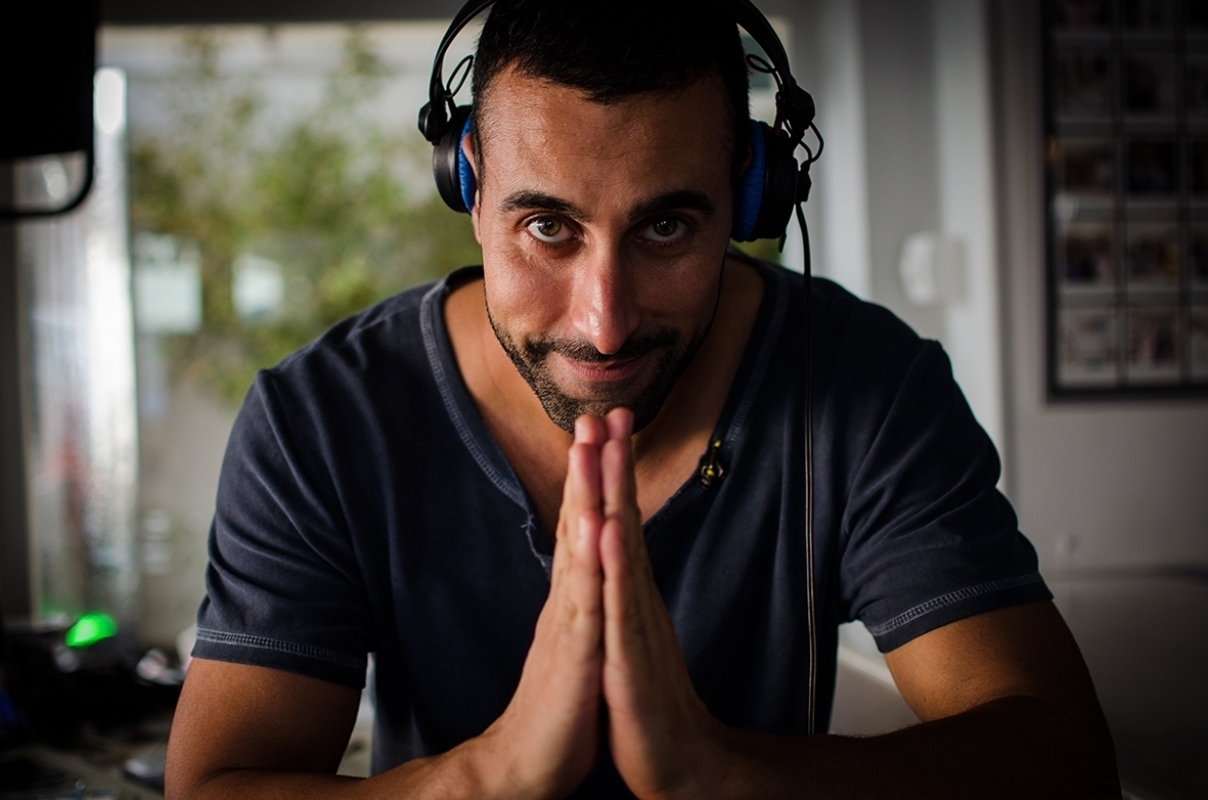 Ibiza 2016 Season preview with Javi Barreda
What have you been up to this winter?
I've been travelling to play some amazing gigs in countries like UAE, Belgium, France, Poland and Italy. As I live in Ibiza all year round with my family, we were enjoying the best of this amazing island when there's almost nobody and you can really appreciate the beauty of the island
People often ask what is Ibiza like in the winter so what is your favourite thing about the off season on the island?
For sure it´s the fact that you can have sunny days when it's raining and snowing in the rest of Europe! The other great thing about it is that Ibiza becomes a quiet, calm place and you wake up every day with this incredible feeling of having an island of your own
How many seasons is this now for you as a Café Mambo resident and how are you getting yourself set for another busy summer?
This is my 3rd year as a Mambo resident. I use to prepare myself in the winter recording load of brand new mixes and getting my hands on precious gems that I find when I search for music to play. I also get plenty of sleep, eat well and exercise to get my body and my mind ready to enjoy the summer without getting stressed by it
You´ve been playing at some of the Café Mambo tours recently. Tell us a bit about that
This winter was very busy with the Mambo Tours and I was very happy to take the Mambo spirit to a few new and different places. I was glad to see that it worked very well in all of them and I'm already getting more dates on our Mambo Tours! I´m proud to be a part of this team because we really are delivering some great events
What are your hotly tipped tracks for Ibiza this year?
You'll have to come to Café Mambo on Thursdays to hear them J
Where and when can we catch you playing across the summer?
You can catch me travelling this summer between Ibiza, Brazil, South Korea, and other places to be announced soon
Where do you go to escape all the madness of summer in Ibiza?
I love to go to Brazil, where my wife's family lives and where I've been living for a few months in the last couple of years. Brazil is an incredible country with natural beauty and happy people, so it's very nice to have an escape from Ibiza and enjoy it for a while. I also like to visit my family and friends in Benicarló, my Spanish hometown and spend a few days in our mountain house to enjoy the silence and a good barbecue in the fireplace!
Which DJ´s are you most looking forward to seeing or playing alongside?
There are so many of them but if I have to name some they would be Sasha, Joris Voorn, Kolsch, Butch and Mat.Joe
What would be your top 3 ´sun setters´ from over the years at Mambos?
"Orleans" - Chicane
"Promises" - Nils Frahm version
"Over the Love" – Florence Welch
Finally, for anyone who´s coming to Ibiza for the first time this year, what advice would you give them?
Don't forget the sunscreen or you'll become a toasted shrimp! 40 degrees is no joke, trust me. And, most of all, be safe and enjoy the ride… Ibiza is a one of a kind experience and it can be the best time of your life!
Like Javi on Facebook here
Follow Javi on Soundcloud here