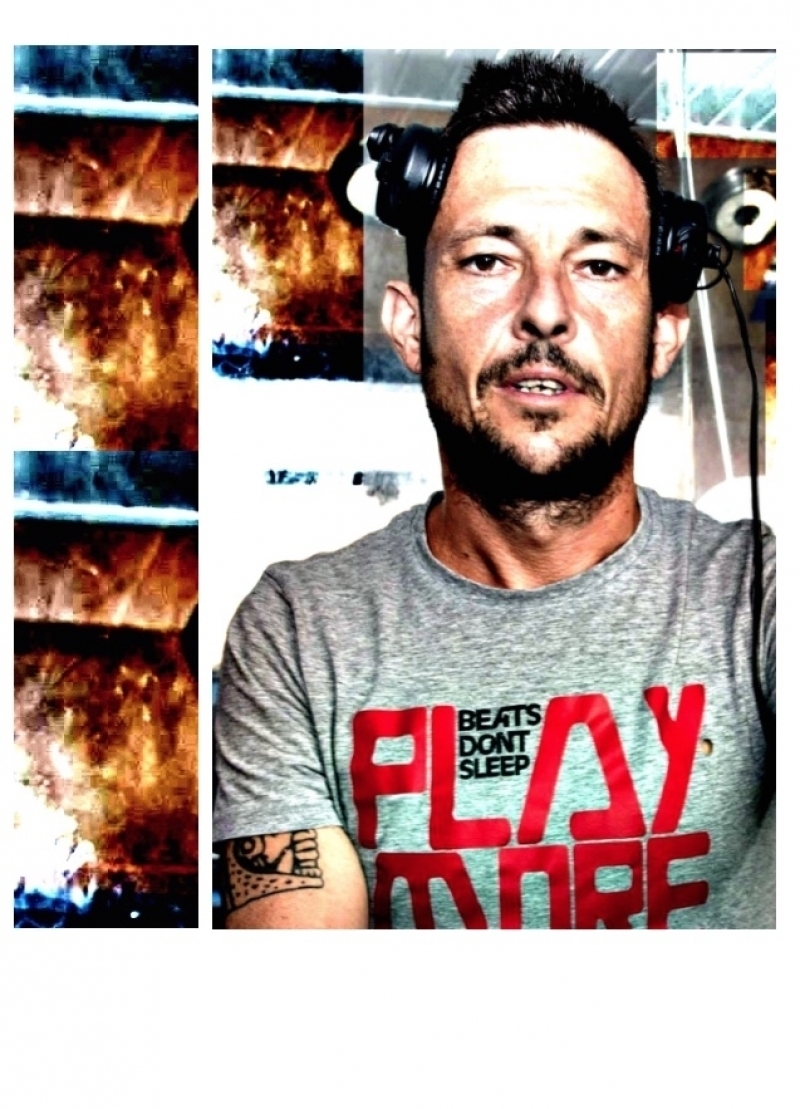 Ibiza 2016 season preview with Jason Bye
What have you been up to this winter?
Yo! I´ve been making lots of Terry's and signed two 4 track EPs to Junior Sanchez's label Brobot. I also have a heavy release schedule ready for Playmore Terrys having produced over 15 tracks and am still in the process of completing some monster beats for the summer. Oh and I´ve been touring quit a bit too for Mambo and Space
People often ask what is Ibiza like in the winter so what is your favourite thing about the off season on the island?
Its so quiet in the winter, it´s exactly the way I love it… I get to catch up with friends that you don´t get to see in the summer due to work, I get to eat out quite a lot and of course there´s lots of time to make music
How many seasons is this now for you as a Café Mambo resident and how are you getting yourself set for another busy summer?
This summer will be my 23rd season can you believe?! I get myself ready like any other year… panic at the last minute cos I don´t have enough music ha ha!
You´ve been playing at some of the Café Mambo tours recently. Tell us a bit about that
Touring with Mambo is great. Me, Baxter and Pablo fly off somewhere with all the decor in tow, constantly losing our passports and boarding passes! But playing some really cool venues and making new friends is what its all about. It´s great to be involved
What are your hotly tipped tracks for Ibiza this year?
Usually the big tracks don´t hit till July time, so for the moment all I can predict is that my label will probably have the biggest smash of the summer! ;-)
Where and when can we catch you playing across the summer?
Of course you can catch me at Café Mambo playing the sunset. I will also be DJing most Sundays for the last season at Space and you can also catch me on the Float Your Boat sunset cruises for both Cream and Carl Cox
Where do you go to escape all the madness of summer in Ibiza?
To my studio, it´s the best place for me. I wont tell you where else because then you will come and find me!
Which DJ´s are you most looking forward to seeing or playing alongside?
Carl Cox, Dennis Ferrer, Eats Everything, Yousef, Sneak, Digweed, Andy Baxter, Clara Da Costa… the list goes on and on
What would be your top 3 ´Sun Setters´ from over the years at Cafe Mambo?
Private Investigations by Dire Straits, An Ending by Brian Eno and Ghosts by Thomas Newman
Finally, for anyone who´s coming to Ibiza for the first time this year, what advice would you give them?
Be happy, be safe, dance, sing, relax and DON´T ask me for the Wi-Fi password… ALRIGHT?!
Jason´s latest release, Punk House Rebel, from his label Playmore Terrys is out now, available exclusively at Traxsource here