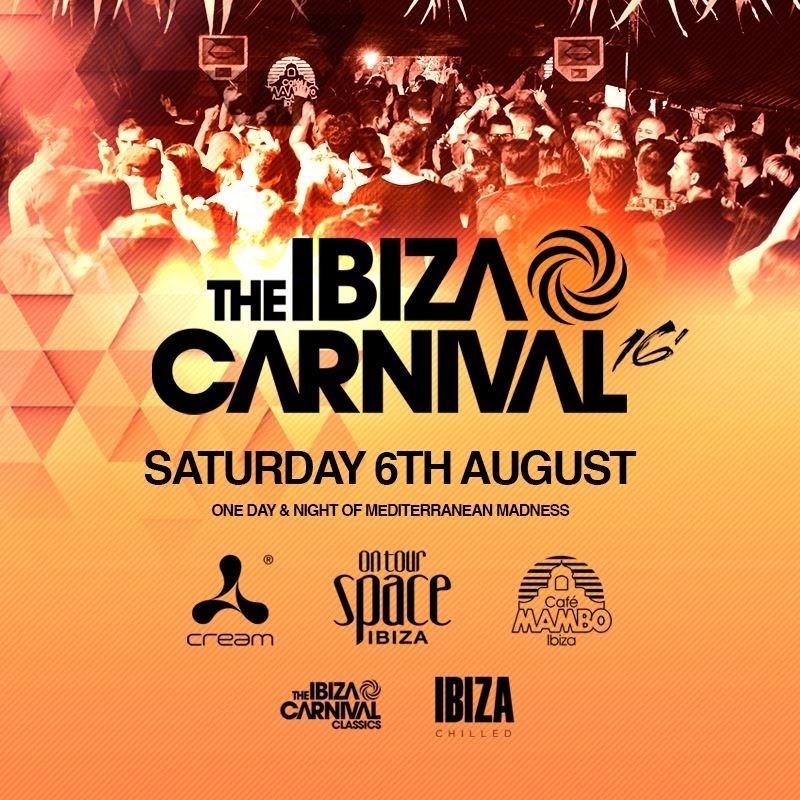 Cafe Mambo returns to the Ibiza Carnival for 2016
Saturday 6th August will see Café Mambo return to Birmingham, UK to bring the spirit of the island to the Ibiza Carnival.
For all those who can´t make it over to the white island this summer, this is as close as its gets with several of the biggest brands joining forces to create the ultimate day & night time party.
Five different rooms of music will see the likes of Café Mambo, Cream and Space hosting both Ibiza´s musical legends of the past and heroes of the future.
We´re really excited to be hosting our own room again for the fourth year running and the line up for this mini festival is bigger and better than ever.
Full line up for the Café Mambo room:

Kydus
Doorly
Jason Bye & Andy Baxter (Bax2Bye set)
Marc Spence
Burkie
Mike Catherall
Fake Profile
Pedro Loco
For more info and tickets see ibizacarnival.co.uk