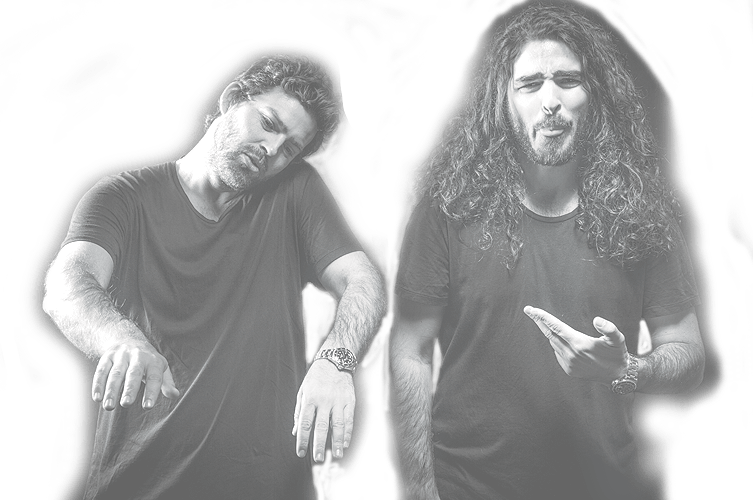 Mambo Brothers
Christian and Alan Anadon, better known as Mambo Brothers, have been born and raised in Ibiza whilst listening to the best DJs at the Café Mambo DJ booth since an early age. Having been part of the evolution of electronic music since the beginning, they have gained knowledge of electronic music from all the house genres.
Their music style has been heavily influenced by DJs such as Roger Sanchez, Pete Tong, Masters at Work, Jason Bye and more recently Jamie Jones, Kölsch, Luciano and MK, which makes them bring out a broad mixture of vocally tech house with a touch of trendy house tracks from Ibiza throughout the years. Their skill to read the dance floor has given them the ability to adapt to any kind of party and atmosphere from a intimate venue in Ibiza to festival stages at Tomorrowland.
One half of the Mambo Brothers, Christian, has been introduced to decks at Mambo's sister bar Savannah, where he held a residency for many years. He watched legends such as Roger Sanchez and Carl Cox take over the decks as well as warmed up for them on a daily basis. Soon after, in the early 2000's, Alan joined his older brother to form a brother duo, who often played at local Ibiza nightclubs such as Privilege and Amnesia. However, it was not until last year that Mambo Brothers decided to step outside Ibiza and start DJing internationally for "Mambo On Tour" events in cities like London, Miami, Dubai, Lugano, Barcelona and Madrid to name a few. Last summer they played at the most important venues in Ibiza such as Pacha , Privilege and Ushuaia. This year is looking to be even more impressive! In May Mambo Brothers made their debut at Tomorrowland Brazil and following on from this dates have been confirmed for some of the biggest clubs across the globe including CDLC Barcelona, Space Ibiza, Ushuaia, Pacha Ibiza and Privilege.
Originally raised in the white isle, they have never lost their Scottish accent nor Scottish stamina to party, because they have obviously been hanging out with the wrong people for far too long!!